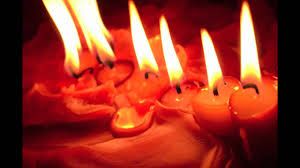 SHOWS
Previous events
Robert Bushinsky - 6:30 PM Melt - 7:30 PM Ginger Ibex - 8:30 PM
Doors at 6 pm 21+ // $10 cover
New owners, new construction, same coolness!!!! Four exciting acts!!!! Our first indoor show since covid. All vaccinated rockers invited for this festive Xmas gig!!!!
Come out to the legendary Sally O'Brien's Rock Pub for a great show with your favorite Rock Elders from the New England Scene.
Experience the fusion of blues, jazz, punk, and rock at 9 pm with MELT. Feel the epic gothic doom sounds of Dead Harrison at 10 pm. And dance to the dark-electro rock melodies of Lucretia's Daggers at 11 pm.
Come join the party. There will be bar snacks and appetizers, burgers, and a great beer menu. There's always music at Sally's, let's bring THE DARKNESS to the Irish pub!
Sally O'Brien's Pub 335 Somerville Ave. Somerville, MA 02143 www.sallyobriensbar.com
Come out to New England's premiere live rock, goth, and metal night, FEMME BONES, a night of female fronted dark music.
Doors Open at 8 pm, $10 Cover, 21 +
Live Music Schedule 8:30 pm FrostofDoom ...Ethereal Darkwave 9:15 pm MELT ...Fusion Rock 10:15 pm Era Nocturna ...Electro/Darkwave 11:00 pm Blacksoul Seraphim ...Gothic Doom Metal
The Jungle Community Music Club is a great place for live music, local brews, and pub food with vegan and vegetarian options, located in the heart of Union Square.
Join us Saturday morning for delicious coffee and breakfast while Danny and Lindsey perform beautiful stripped-down renditions of your favorite popular songs.
Club Bohemia, downstairs at the Cantab Lounge, has been a fixture in the Boston music scene for a long time. It's one of those quintessential divey rock clubs that just speaks of old skool punk rock and underground music. Roll back the hands of time and party like it's 1999!
8 pm Electro Darkwave musician Robert Bushinsky 9 pm Psychedelic Garage Rock band The Legendary Cazbals 10 pm Fusion Rock band, MELT 11 pm Punk band, The Stigmatics
Doors 8 pm, $10 Band Support Cover, 21 + Come for cheap drinks and underground rock!
Fusion Rock band Melt's debut in the Rock City of Nashua, New Hampshire!
If you like to dance, Friday at R'Evolution is the place to be for live music and dancing!
MELT MUSIC ROCKS
download earthquakes
Get Six high-powered, dynamic female-fronted
rock songs! 
This is the title track from the Melt album Armageddon Party.
Read more…
download Armageddon Party
GET melt's debut album on bandcamp