UPCOMING SHOWS
MELT performs original music and revamped cover songs throughout New England. MELT has played with a diverse array of multi-genre bands, participates in benefits for causes like Epilepsy Awareness and Women's Cancer Awareness and has showcased at Steampunk Festivals and Halloween Parties, as well as on radio, podcasts, and local television.  MELT is available for shows, parties, festivals, and media appearances.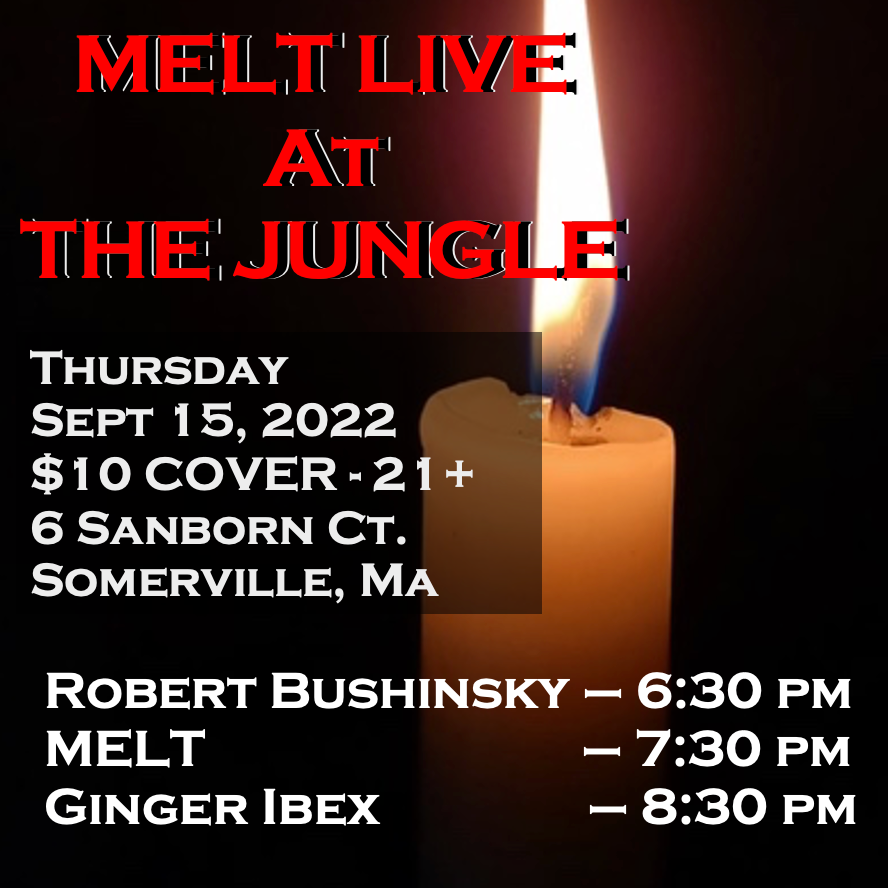 MELT LIVE at The Jungle
Sept 15, 2022
Come on down to the Jungle for a great line up of music, great drinks, great friends!  $10 cover 21+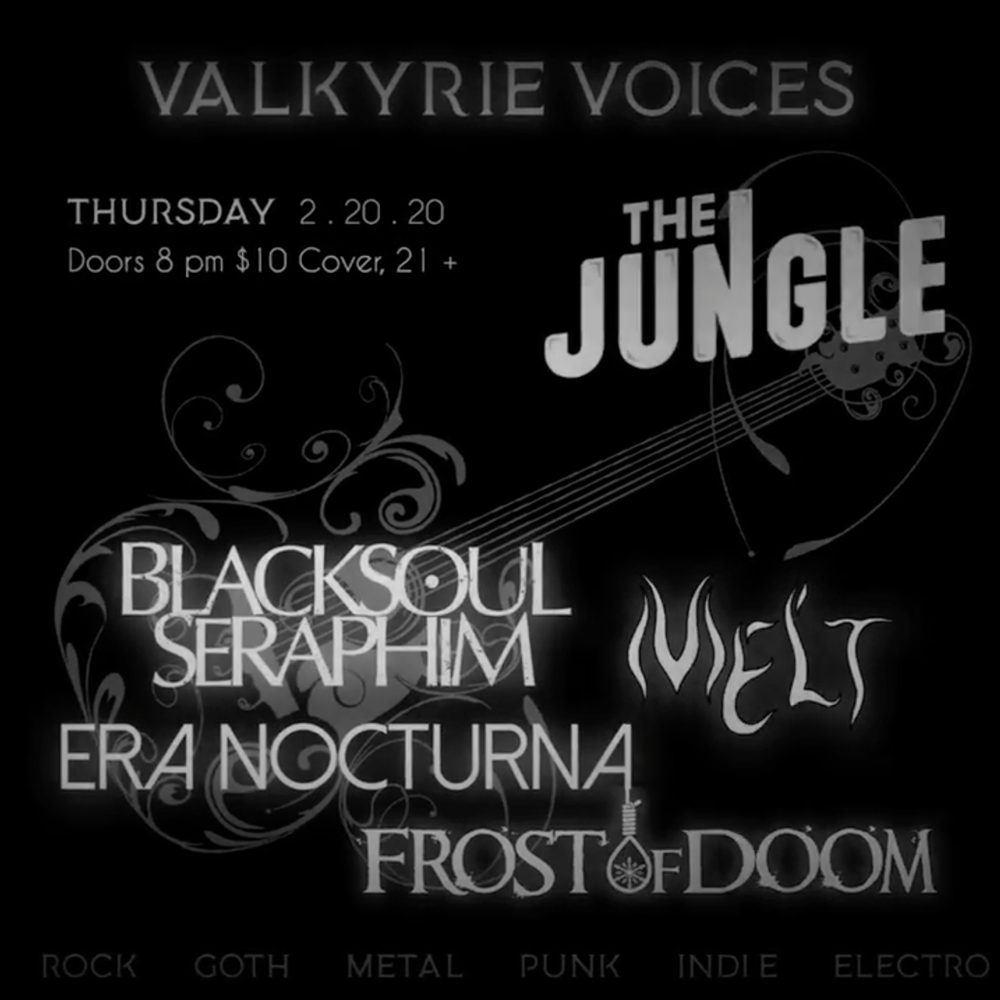 Valkyrie Voices a night of Dark Music
Jungle Community Music Club
Come out to New England's premiere live rock, goth, and metal night, VALKYRIE VOICES, a night of female-fronted dark music.
Doors Open at 8 pm, $10 Cover, 21 +
Live Music Schedule
8:30 pm FrostofDoom ...Ethereal Darkwave
9:15 pm MELT ...Fusion Rock
10:15 pm Era Nocturna ...Electro/Darkwave
11:00 pm Blacksoul Seraphim ...Gothic Doom Metal
The Jungle Community Music Club is a great place for live music, local brews, and pub food with vegan and vegetarian options, located in the heart of Union Square
Mellowship Slinky
MELT Unplugged at The Bolton Bean
Not a night owl? We do breakfast shows too!
Join us  SATURDAY, FEBRUARY 8, 2020 AT 10 AM – 1 PM for delicious coffee and breakfast while Danny and Lindsey perform beautiful acoustic renditions of your favorite popular songs.
Check out the delicious menu: https://www.boltonbean.com/menu-bkp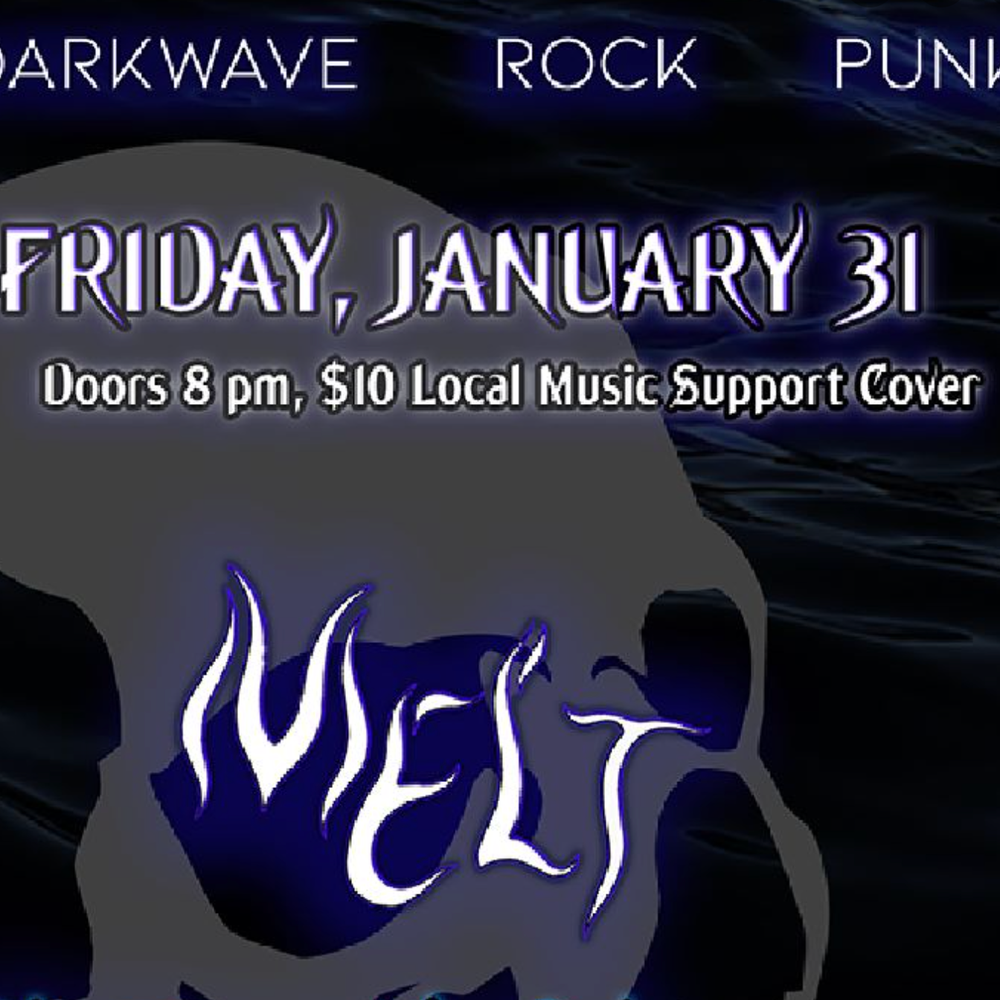 Darkwave, Punk, and Rock at Club Bohemia/Cantab
FRIDAY, JANUARY 31, 2020 AT 8 PM – 12 AM. 
Club Bohemia, downstairs at the Cantab Lounge, has been a fixture in the Boston music scene for a long time. It's one of those quintessential divey rock clubs that just speaks of old skool punk rock and underground music. Roll back the hands of time and party like it's 1999!
8 pm Electro Darkwave musician Robert Bushinsky
9 pm Psychedelic Garage Rock band The Legendary Cazbals
10 pm Fusion Rock band, MELT
11 pm Punk band, The Stigmatics
Doors 8pm, $10 Band Support Cover, 21 +
Come for cheap drinks and underground rock!